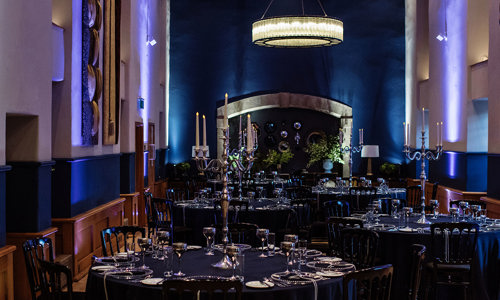 Edinburgh Castle is a fitting backdrop for the finest moments in life. Plan an exquisite wedding or civil ceremony in one of our stunning venues. Or host a truly memorable corporate or private event at the castle.
Private events
Edinburgh Castle offers a private dining experience like no other. Plan a celebration for clients, contacts, colleagues or simply for friends and family in the heart of one of Europe's most beautiful capital cities.
Private Events
Weddings at the castle
Start your next chapter together on a spot where so many great stories have unfolded.
Weddings