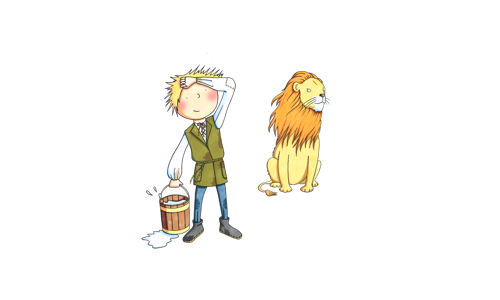 Into the Lion's Den
Welcome to Edinburgh Castle! I'm Jamie – the lion-keeper's apprentice.
Did you know Scotland's kings and queens used to have a royal zoo? They used the animals to impress and scare their visitors!
There are lots of other animals around the castle too. Can you help me find them?