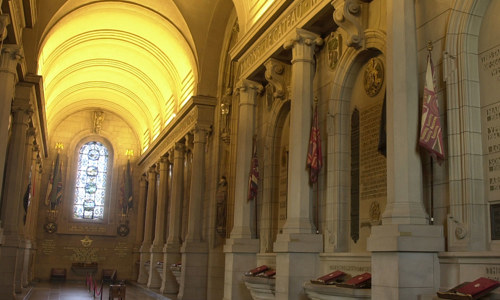 Scottish National War Memorial
One in five Scots who enlisted during the First World War never came home. This fitting memorial to those who died in both world wars and in conflicts since 1945 was made by some of Scotland's finest artists and craftspeople.
Sculpture and stained glass depict moving scenes from the First World War. Other works symbolise courage, peace, justice and survival of the spirit. Animal figures portray the virtues and vices.
The former North Barracks was altered to create this masterpiece, which opened in 1927. The memorial stands on the site of the church of St Mary, which was used as a munitions store in the 1530s and torn down in 1755.
Located at the North side of Crown Square.