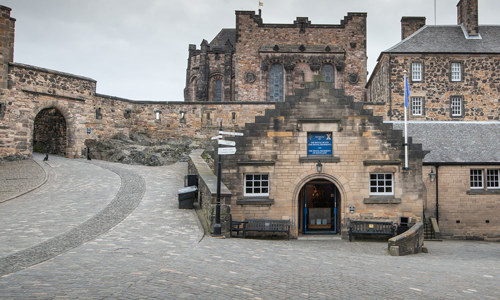 Regimental Museums
The Regimental Museums are currently closed, however The Royal Scots Dragoon Guards shop is open (10am to 3pm).
The regiment now known as The Royal Scots Dragoon Guards were raised to help King Charles II fight the Covenanters – 17th-century religious dissenters. Their first battle was at Rullion Green in the Pentland Hills, near Edinburgh.
A French eagle and standard take pride of place in this regimental museum. The Scots Greys seized them from the 45th French infantry in 1815, during an epic charge at the Battle of Waterloo.
The New Barracks is the location of the independent museum.
The Royal Scots Museum is located at the top of the hill just before Foog's Gate. The Royal Scots Dragoon Guards Museum is directly opposite.