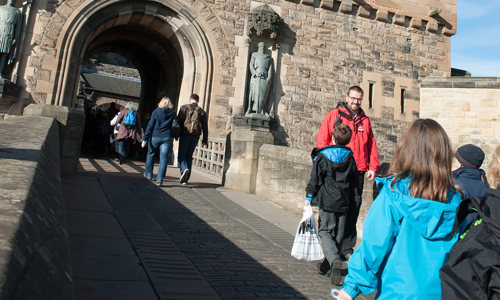 Capture their interest and fire their imagination. Edinburgh Castle is alive with exciting tales of its time as a royal residence, military fortress and prison of war.
Edinburgh Castle is a national resource for learning and welcomes learners of all ages. Take a look at some of the resources we can offer to support group visits and online learning.
You can also learn about Edinburgh Castle from your home, classroom or group meeting place.
Here are some online resources to help you inspire your learners with the past: